Synergy Johrei ... "The Golden Light Energy"
Diese wundervolle und sehr kraftvolle japanische Heiltechnik, die im frühen 20. Jahrhundert von Mokichi Okada entwickelt wurde, zielt darauf ab, Giftstoffe aus dem Körper durch die Anwendung von Energie zu beseitigen.

Johrei ist ein System der spirituellen Heilung aufbauend auf das Usui-System und lädt unser Immunsystem auf, indem es zuerst die Giftstoffe beseitigt und den Körper anregt, die ureigenen Selbstheilungskräfte zu aktivieren. Somit ist es für die Beseitigung von Allergien und aber auch für chronischen Schmerz vorteilhaft und sehr wirkungsvoll. Bereiche der giftigen Anhäufung werden gefunden. Dieses leistungsfähige, kraftvolle Reiki-System unterstützt uns die Geheimnisse des Heilens und des Glückes zu erkennen und umzusetzen.

Durch die Fokussierung der Energie werden die Giftstoffe zu den Nieren gelenkt und aus dem Körper ausgeführt. Eine innerliche, heilsame Reinigung entsteht.

Die liebevoll gestalteten und geleiteten Anwendungen dauern in der Regel zwischen 30-40 Minuten. Hierzu ist es sehr wichtig das der Klient Informationen über seinen körperlichen und seelischen Gesundheitszustand mit dem Behandlungsleiter abspricht.

Jedoch kann Synergie Johrei auch in Selbstanwendung die Selbstheilungskräfte aktivieren. Hierzu ist es geradezu prädestiniert.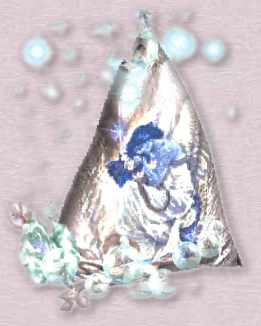 Somit wird Synergie Johrei in zwei Einweihungen weitergegeben. Ein sehr umfangreiches Manual rundet dieses ab. Die Vorbedingung hierzu: Meister einer Energieart.
Das Manual schließt die folgenden Themen ein:
- Was Ist Johrei?
- die Grundregeln des Systems
- der Prozess des Gebens der Synergie Johrei
- Allgemeine Handpositionen
- Einweihungs- Methoden
- Synergie Reiki Methode
- Johrei Reiju Methode
- Johrei, die medizinische Kunst aus Japan
- Kotodama und Formeln in Reiki
- Johrei und Spiritualität
***********************************************************************
In Meishu-sama's own words:
Johrei Works
In regard to healing through Johrei, the thing that many people wonder about is that in the beginning it works regardless of whether one receives it skeptically, with resistance, or just on a trial basis. In faith healings of the past, people were usually told, "You must believe this. You should have no doubt." It is quite natural for those who have been used to this kind of approach to wonder how Johrei can work at any time with or without faith.
To tell a person to believe he or she has experienced any result is to encourage self-deception in that person. Needless to say, this is wrong. It is impractical for anyone to believe something before that individual has received any proof. Of course, by making an effort to believe because of being told by the healer to do so, the receiver experiences a slightly more successful result from the treatment than there would have been if it had been received with doubt, but that kind of result is not God-given; it is only people-produced, according to the power of the individual's mind.
The fact that healing is effected through Johrei, even though an individual receives Johrei skeptically at first, means that God's power is so strong it is not necessary to attempt to add a person's power to supplement it. God is total Love. As your own faith grows, you experience fewer mishaps until you reach a level where you begin to have constant peace of mind and so become a truly happy and fortunate individual.
—Mokichi Okada. April 11, 1951
Anmerkung:
Synergy Jorei ersetzt bei Krankheit die Konsultierung eines approbierten Arztes nicht, jedoch kann es uns unterstützend zur Gesundung verhelfen
In Liebe Petra
© Copyright, www.reikifriends.de
Synergie Johrei 1 Level 125 Euro Meister/Lehrer einer Reikiart
Unterlagen sind in Englisch